INTRODUCTION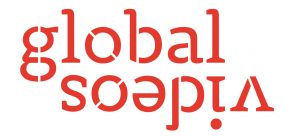 10 December – International Human Rights Day
A World Wide Video-art Project!
On 10 December 1948 the UN-Council adopted the Universal Declaration of Human Rights. Each year this day is marked as the International Day of Human Rights. We have created for this day a truly world wide project. Not only video-artists from each corner of the world, but also shown simultaniously at different venues around the globe.
Global Videos is a daughter-project of Global Village. With the Global Village-project we were faced with various logistical problems, such as costs of transport, visa, customs, etc. Due to those many artists weren't able to be present at one of our exhibition, especially artists from Africa, Middle-East, Latin-America and Asia found it difficult to get visa or to transport their art.
With Global Videos we found an easy way which enable us to receive art-videos from each part of the world by internet; no visa-, transport- or customs problems. And at the same time internet provide us a way to send the videos gathered by us back into the world to reach audiences outside our regulair exhibition-circuit.
2016 was the first year we organize Global Videos. Our aim is to build up audiences in the coming years. So that in 2018 when the Universal Declaration of Human Rights celebrates its 70th birthday we can organize Global Videos at 70 locations around the world (on all continents) with video-art from artists also from each corner of this earth.
PARTNERS
Thanks to our partners Global Videos could been seen at already 5 continents in 2016. We were very honoured that on 10 December 2016 at the following locations Global Videos could been seen:
Filmhuis Alkmaar,

Alkmaar, the Netherlands

Kulturhuset Kilden,

Brøndby, Denmark

Burnaby Arts Council/Deer Lake Gallery,

Burnaby BC, Canada

Helsinki Cosmopolitan Association,

Helsinki, Finland

The Little One Atelier,

Hong Kong, Hong Kong SAR

Sinema Kolikan,

Jakarta, Indonesia

Mamuta Art and Research Center,

Jerusalem, Israel

Studio Seven,

Karachi, Pakistan

Spoldzielnia Ogniwo,

Krakow, Poland
Gallery Mcube,

Lalitpur, Nepal

The Serpentine Gallery,

Lismore NSW, Australia

Comuna de Han-Ian,

Macau, Macau SAR

Beechwood House,

Moffat, Scotland

Paratissima/Chovekot pred sè,

Skopje, Macedonia

Galleria Rajatila,

Tampere, Finland

Studio Sonia Gil,

Rio de Janeiro, Brazil

Podium de Flux,

Zaandam, the Netherlands
End of Summer 2017 we releash a new open call for art videos about human rights.
If you want to organize a screening of this video-art event on Sunday 10 December, please contact us. A screening can take place at different places, like an art academy, a gallery, a cinema or even at your living-room. The idea is to celebrate the birthday of our human rights with as much people as possible in the world.
We can provide you the download links to the videos and PDF of the brochure FOR FREE! Or we can provide you 50 full-colour brochures plus the videos on USB for € 50,00. Be part of this global awareness project and join our international network and audience!