AGENDA
12 MARCH / 28 MAY 2017 | THOUSAND BOMBS & GRANATS | Kunsthal 45, Den Helder NL

16 JUNE / 2 JULY 2017 | MATKALLA ONNEEN | Tehdas 108, Nokia FIN & Akustiikka, Ylivieska FIN

THOUSAND BOMBS & GRANATS – Kunsthal 45, Den Helder NL – 12 March / 28 May 2017
For the theme of this exhibition, we are inspired by the Dutch Navy-city of Den Helder. Was the Navy previously to defend our country against hostile powers, nowadays it is used for all kinds of missions; UN peacekeeping missions, mission against piracy and missions in the Mediterranean because of the refugee crisis. It made us question about war and peace; who is today the enemy and what are we actually are fighting for?
Participating artists (in random order): A+B, Albert van Loon, Bjørn Erik Haugen, Pike Räsänen, Alberto Magrin, Chrystl Rijkeboer, Richard Hughes, Carmen Heemels, Robert Roelink, Angela Alexandra-Lloyd, Jaap Borgers, Maja Kirovska, Yesim Agaoglu, Yasser Karaf, Mehreen Hashmi, Adela Wagner, Teppo Korte, Ed Hanssen and Eca Eps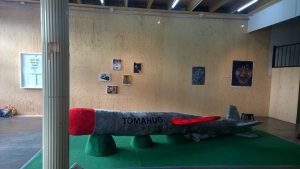 MATKALLA ONNEEN – Tehdas 108, Nokia FIN & Akustiikka, Ylivieska FIN – 16 June / 2 July 2017
2017 is the year that Finland celebrates its 100 years of independence. Dutch curator Jeroen van Paassen visited Finland in 2011 for the first time and fell in love with its landscape and culture. Since then he has visited Finland many times. To mark Finland's 100th birthday Van Paassen initiated the concept "Matkalla Onneen" (Road to Happiness). Matkalla Onneen is part of the official Centenary of Finland/the Finland 100 programme.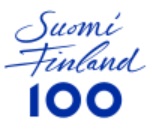 The concept of the exhibition is as follows: 20 emerging artists, including 7 from Finland, will explore Finland's culture, meet Finnish artists and take part in typical Finnish happenings. Thus, the international artists will engage with locals as well as local culture. During the project, two exhibitions presenting the work of these artists are scheduled to accompany and punctuate the travels, one in Nokia and one in Ylivieska. After the road-trip a final exhibition will take place in the Netherlands, enriched by the artists' experiences.
Participating artists (in random order): Froso Papadimitrou, Evelien de Jong, Iris Poljan, Denise Frêchet, Maria Bitka, Grietje Bouman, Thomas C. Chung, Amir Zainorin, Tom Hughes, A+B, Jaap Borgers and from Finland: Rivka Larsson, Pike Räsänen, Teppo Korte, Jouni Vesanen, Sami Ala, Emma Nurminen, Charlotta K. and Riikka Theresa Innanen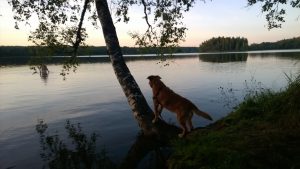 OPEN CALLS
Currently no open calls