INTRODUCTION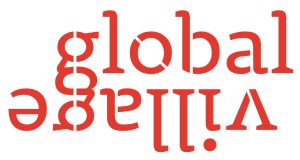 When the idea for Global Village came to light in 2009 we did not foresee that it would become such a success resulting in exhibitions throughout Europe. Global Village started from the wish to meet artists from every part of the globe and the wish to create an exhibition for the public at large. The name refers to the global village that the world has become on the internet.
GLOBAL VILLAGE IS
An biennial open international platform for emerging artists from every part of the globe

An approachable exhibition with many different forms of quality contemporary art for a general public

An exhibition that travels to meet new audiences

Artists interacting with each other as well as with the public
MEETING IS CENTRAL
For an artist to develop his/her career it is essential to meet other artists, share ideas and create new opportunities. Global Village is open for applications from every emerging artist from every part of the globe. Every 2 years we select about 65 artists based on the quality of their work.
We offer artists an international platform to meet each other, learn about each other's work, assist each other during build up, share ideas and meals. Since our first Global Village exhibition we have learnt that from these meetings many new ideas and cooperations are born. It has proven to be a starting point for an international career for many of the artists.

In order to create a contemporary art exhibition that the public can relate to, we house Global Village in locations that have a lower art-feel. Locations where the public feels free to enter. Those locations can be fully indoors or partly in the open air. Guided tours are provided during each exhibition so the public has the opportunity to meet with the artists.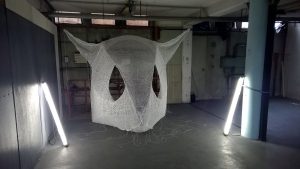 At each exhibition we aim to show many forms of contemporary art from every part of the world; paintings, sculptures, installation art, video art, performances, objects, new media, photography, digital art and street art.
Not only is Global Village open for emerging artists from every part of the world, it also actively searches for new audiences by travelling to different locations to show international contemporary art. Up to now it has held in a medieval church, a charming wine castle, an old factory, an empty warehouse, a brand new culture house and on different venues in an medieval city-center.
Early 2017 we decided to stop with Global Village. 2016 was the climax of this project and to continue with it, it needs to improve and develop with every new edition. It turned out that we could only improve and develop by creating new projects on the foundations laid out by Global Village. In 2018 we created Kunst I'm Dialogue for Landshut, Germany and for 2019 we are creating Urban Solitude for Brondby Strand, Denmark.