Stichitng White Cube ("stichting" is Dutch for foundation) is best known for the biennial art-project Global Village (2010 – 2016). Global Village was organized every two years since 2010. 'Meeting' was the central theme: artists from all over the world met each other and the public. Every 2 years a new selection of about 65 emerging artists. Since 2010 we organized these Global Village exhibitions in the Netherlands, France, Germany, Denmark, Azerbaijan and North-Macedonia.
Next to this project we organize also other exhibitions and projects mostly within the EU. Stimulating cultural exchange between artists and public is always a key factor in our productions. In this way we contribute in a better understanding between people and cultures.
With our projects we stimulate the international careers of our emerging artists. Not only bringing them in contact with a global network of artists, but also with other curators and organisators. And that will lead to being spotted by official galleries and/or even museums.
Since their first exhibition in 2010 we have been able to reach people from all over the globe via our exhibitions, events, social networks and publications.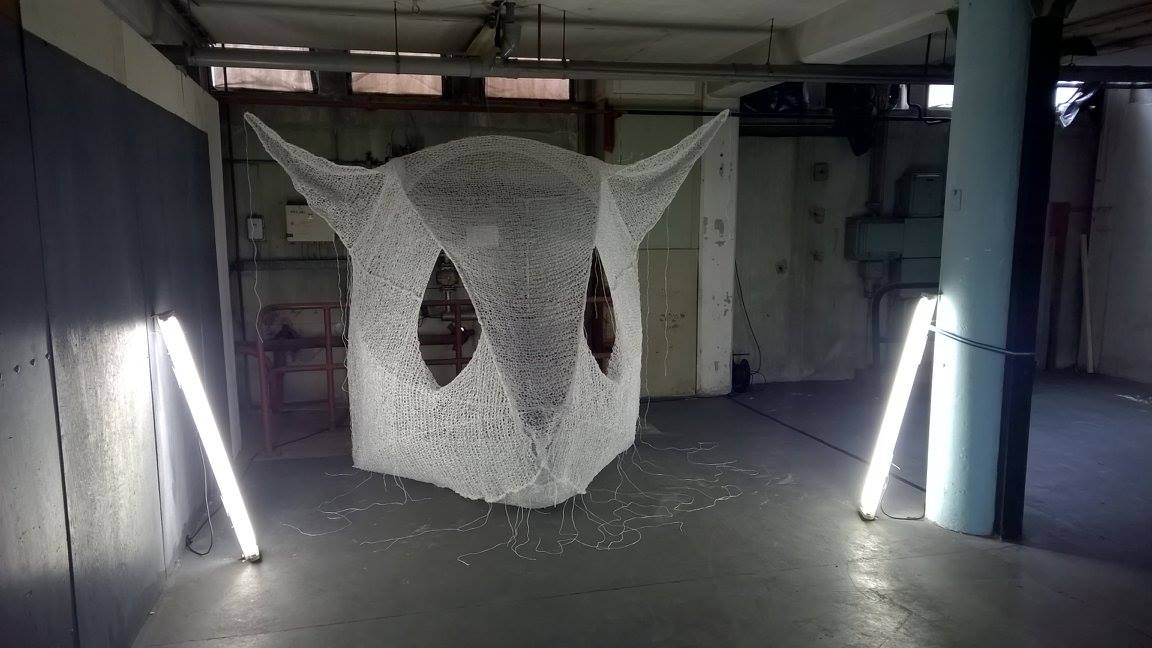 installation by Chrystl Rijkeboer at Global Village – Zaandam 2016
100% VROUW: international art exhibition incl. music programm:
From 24 – 27 October 2019 we organize a big international art exhibition "100% FEMALE" in the Grand Church of Alkmaar (35 Km north of Amsterdam). The international exhibition "100% FEMALE" aims to correct the stereotypical representation of women. We want to reflect on a more realistic representation of the role women play in our societies. Not an activist-kind of exhibition, but a gentle action to give a face to the diversity of women in our societies. Not by banning artworks to the basement of our culture, but to add and complete.
100 Female artists from all corners of this earth will show their art in a stunning Mediaval church. The exhibition will be accompanied with a programm of female singer-/songwriters.
100% VROUW
24 – 27 October 2019
Grand or St. Laurens Church Alkmaar
Koorstraat 2
1811 GP Alkmaar
the Netherlands
entrance: € 7,50

signing the contract with the Grand or St. Laurens Church in Alkmaar / photo by Erna Faust